Your Workflow, Your Rules
The Interface Engine of Choice for Your Epic System. CareBridge integrates Epic with all other health IT systems to create a truly interconnected network of patient data that is easily shared, managed and accessed across healthcare enterprises and information systems. Choose the Epic integration path that best meets your goals.
CareBridge meets the interface engine requirements for your Epic system at a fraction of the cost. This comprehensive solution can be deployed as a complete cloud solution for clients hosted by Epic.
Clinical Systems Message Management
CareBridge functions as the hub of your integration strategy allowing messages to flow seamlessly from sources to destinations. A web-based, full-featured management console lets your organization monitor the status of the interfaces to minimize integration downtime.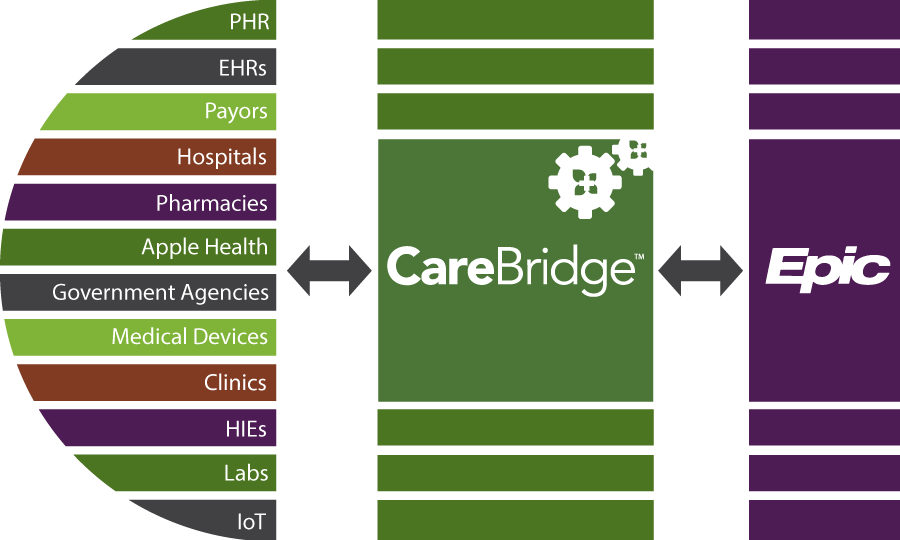 Manage Varying System Requirements
Build a single feed from Epic with CareBridge to meet the individual specifications of each receiving system. Let CareBridge enhance your workflow and make your systems run smarter, fast and easier.

Advanced Data Mapping Engine
An intuitive, easy-to-use GUI mapping engine allows you to define and map incoming data from multiple input formats. Add simple or complex logic to manipulate data based on actual data values or other criteria. Simply define and map the data to the structured output that you require.