EHR Data Conversion Solutions
EHR conversions and data migrations are critical during mergers, acquisitions, and other transitions.
Moving from one EHR system to another can be a complex endeavor. We make it easy on your team and do the heavy lifting so your team can focus on your new system and delivering patient care.
Our data conversion team will extract data from your old system, cleanse and convert that data to meet the requirements of the new system, and populate the new system. We can convert all PM and/or EHR data or provide partial conversions to convert only selected data to the new system. We can also convert from or to multiple systems. Need to extract a specific set of patient information out of a system? We can do that too.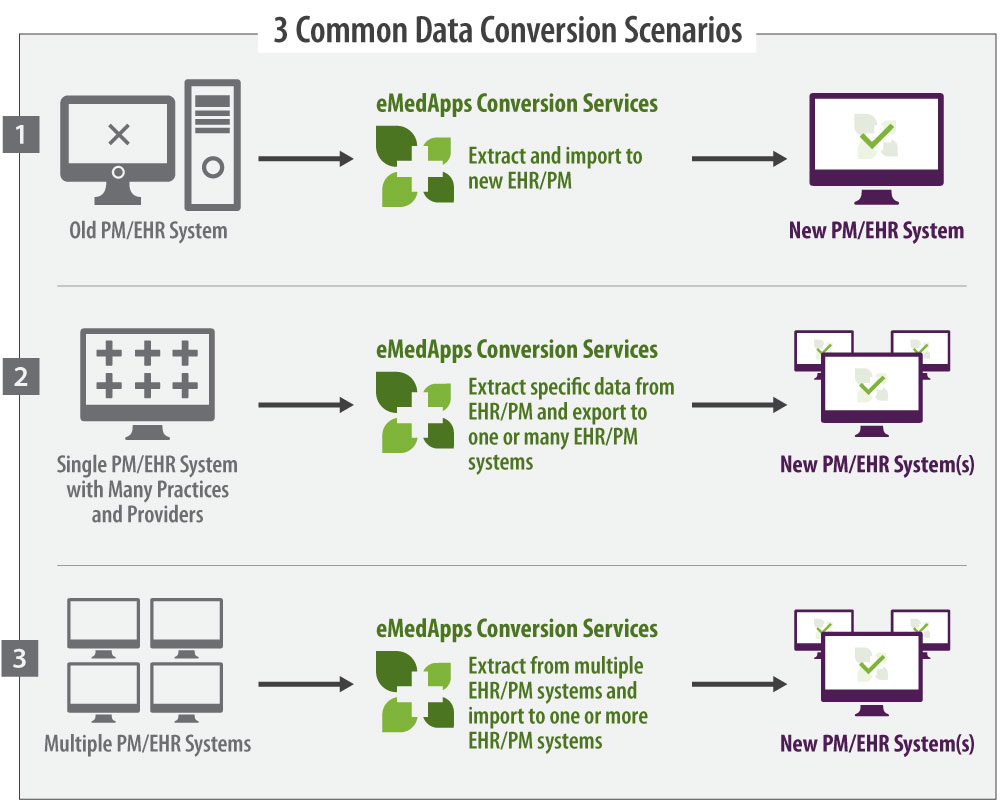 At eMedApps, we understand how important data conversion is. Our experience, knowledge of EHRs, and technical expertise allow us to do things that others say are impossible. Many other companies offer data conversion services that require you to do more work, spend more money, and get less than desired results. We go the extra mile and make the process worry-free for your team!
Convert and Migrate Data with Peace of Mind