April 5, 2021 | eMedApps Press Release – eMedApps New Release: New COVID-19 Dashboard Feature – Community Health Cloud
Dec 21, 2020 | eMedApps Announcent –  eMedApps now offers the COVID-19 vaccine interface for Tribal Health Facilities that are not using RPMS for their EHR (Electronic Health Record) system. The interface allows reporting of Covid-19 vaccinations to Indian Health Services (IHS). If you need more information or help with submitting the Covid-19 vaccination information to IHS you can contact eMedApps at info@emedapps.com.
April 5, 2017 | eMedApps Press Release – eMedApps partners with GE Healthcare to offer a comprehensive business continuity solution to Centricity™ Electronic Medical Record (EMR) customers.
August 30, 2016 | eMedApps Press Release – New Productivity Solutions from eMedApps Help Physicians and Practices Increase Revenue, Simplify and Streamline Administrative Workload


July 25, 2016 | Health System Management – The Care Coordination Triangle | by Joe Cernik


July 20, 2016 | EMR Daily News – Greener EHR Pastures? Three Leading Causes of EHR Replacement


May 18, 2016 | Becker's Hospital Review – Northern Physicians Organization, eMedApps partner to reduce ER overuse
June 20, 2016 | Electronic Health Reporter – Expanded Funding for HIE Connectivity


May 18, 2016 | Becker's Hospital Review – Northern Physicians Organization, eMedApps partner to reduce ER overuse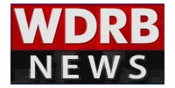 May 18, 2016 | WDRB.com – Michigans Northern Physicians Organization Partners with eMedApps to Focus the Care Conversation, Increase Revenues and Reduce ER Overuse
May 18, 2016 | eMedApps Press Release – Michigan's Northern Physicians Organization Partners with eMedApps to Focus the Care Conversation, Increase Revenues and Reduce ER Overuse


April 25, 2016 | EHR Intelligence – From EHR Use to Information Exchange for Community Health


April 25, 2016 | HIE Answers – State HIE News and Updates
April 19, 2016 | eMedApps Press Release – Massachusetts League of Community Health Centers with CHC Collaborative Selects eMedApps to Provide Connectivity and Population Management Solutions to State's HIE, The Mass HIway


April 19, 2016 | HIStalk Practice – HIStalk News Roundup


March 17, 2016 | Becker's – Tools to Aid the Radiology Workflow


March 15, 2016 | Becker's – 6 goals for the ONC's Interoperability Roadmap


March 15, 2016 | Becker's – EHR Hosting Demystified – What to Look For (and Look Out For), on Your Way to the Healthcare Cloud


February 26, 2016 | Becker's – How Inbound Data Changes Health IT Interoperability Strategy

February 3, 2016 | Becker's – eMedApps Unveils Care Connectivity Platform for Universal Patient Data Connectivity


January 27, 2016 | Becker's – eMedApps reveals Care Connectivity Platform — 5 highlights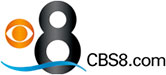 January 27, 2016 | CBS8.com – eMedApps Unveils Care Connectivity Platform for Universal Patient Data Connectivity


January 27, 2016 | Healthcare Scene News – eMedApps Unveils Care Connectivity Platform™ for Universal Patient Data Connectivity
January 27, 2016 | eMedApps Press Release – eMedApps Unveils Care Connectivity Platform™ for Universal Patient Data Connectivity
Check Back Here for News and Events Soon